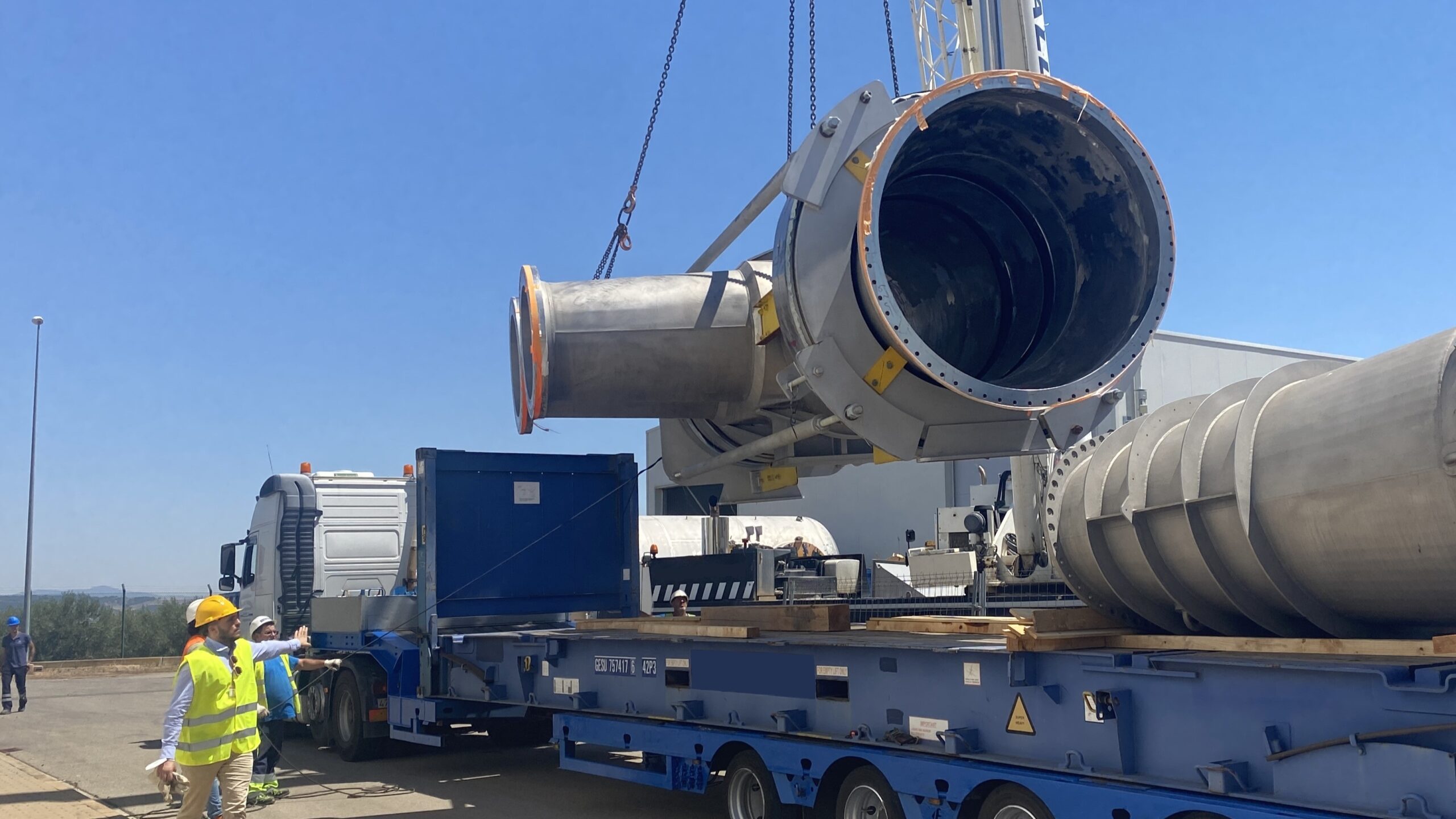 Cargo operation and multimodal land-sea transfer, from the Arrúbal Thermal Power Plant to the United Arab Emirates.
RSN, led the loading operation for 4 pieces, which total weight were around 30 tons. The loading and lashing process was carried out, smoothly and under strict safety standards, on two 40-foot containers (40'FR OOG OW OH) specifically selected to meet the particular requirements of these pieces.
Then, RSN managed the transport of the containers to the port of Bilbao, covering, by land, more than 160 km to Saturce, Spain.
Finally, the containers were transferred to the MSC EMILIE for its final journey to Jabel Ali in Dubai in the United Arab Emirates.
We share the details of the operation and a summary video with more details.
| Pieza | Largo [cm] | Ancho [cm] | Alto [cm] | Peso [Kg] |
| --- | --- | --- | --- | --- |
| 1 | 810 | 381 | 279 | 15.686 |
| 2 | 267 | 241 | 193 | 2.323 |
| 3 | 269 | 267 | 196 | 2.273 |
| 4 | 750 | 244 | 280 | 8.900 |